Financial Freedom 1 - Millenial's Cohort (July 2019)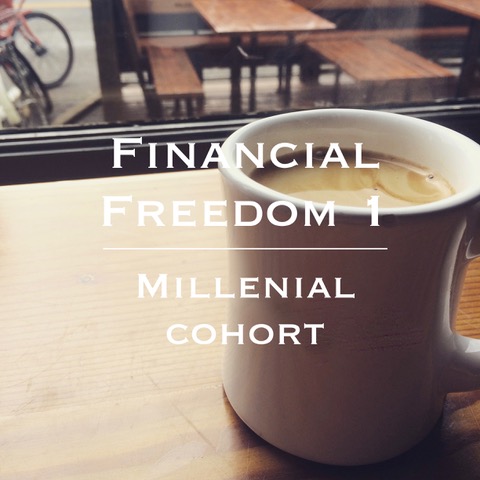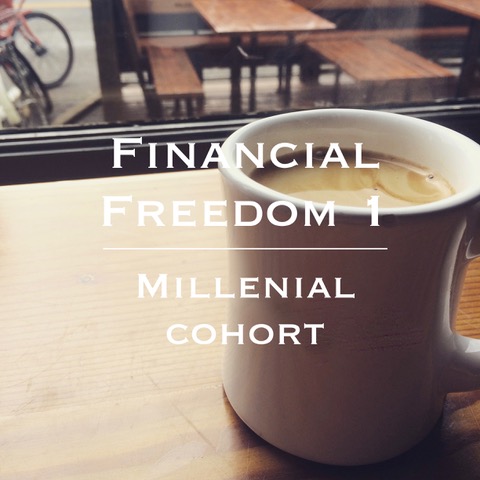 Financial Freedom 1 - Millenial's Cohort (July 2019)
Millenial's Cohort: July 1st - August 31 (Registration closes July 4th)
Coach: Zach Holz
Taking Control of Your Finances to Live the Life You Want
Do you feel in control of your financial life? Without it, it's hard to live the life you want. Learn the basic math, mindsets, and behaviors to build towards financial freedom. We'll explore the influence of your family background on how you've lived your financial life and discuss the hidden assumptions of consumption and debt in our capitalist system. The goal is owning all of your time, attention, and energy without worrying about money for the rest of your life.
In this millennial focused cohort, you will join others at a similar phase in their life, asking similar questions. What do I do with this college degree (that I'm still paying off!)? How do I square my passions with my work at the beginning of my career? How should I navigate this quickly shifting economy, where jobs can often feel precarious and burnout feels imminent? Is there a such thing as doing what you love, and getting paid for it? By starting your journey now, when much of life still lies ahead, you can help pay it forward for your future self and align your life and money with goals you can commit to for the long haul.
Tier A Pricing: $597 ($60/hr or above hourly wage)
Tier B Pricing: $397 ($30-$59/hr hourly wage)
Tier C Pricing: $297 ($16-$29/hr hourly wage)
Tier D Pricing: $197 ($15/hr or below hourly wage)
See our Pricing Policy for more information on income-based equity pricing.
SOFF is about both learning and community. Register with a friend and get 25% off with the code FINANCIALFREEDOMFRIENDS .
There is only one person responsible for your financial health: you. Yet you probably spend little time thinking about or learning how to manage your finances. There's no benefit in waiting to fix that. Most people live unconsciously or avoidant about money. As a result, people get victimized by the capitalist system, living in financial fragility and feeling like they never have enough. You can remove that worry and scarcity in your life by taking control of your relationship with money and build the life you want.
This course is work. It's doing math, it's emotional work, it's a serious reexamination of your lifestyle and beliefs. It's also worth it. People who have finished the course report saving $100-$800 per month more because of the changes they made. In other words, the course pays for itself many times over for those ready for it.
Module 1: Understanding money.
Module 2: Reducing consumption.
Module 3: Writing your manifesto and making a budget.
You have two months to complete 32 lessons (about 45-60 minutes apiece). You'll have support and accountability from other students in an online discussion board, as well as your coach. You can take this course at your own schedule, anywhere in the world. The class community is important, so be prepared to share and contribute on the online discussion board; it's where a lot of the learning comes from. This course has a money-back guarantee; if you finish it and after a few months, you haven't moved substantially towards your financial goals, we'll refund you 100%.
YOUR COACH
Zach Holz helps run a partnership program at a financial technology company. He believes in the power of stories to shape our lives. In teaching, Zach wants to help others dig into their past and mindfully select what stories they still want to tell — about money and about their life — for their futures. By taking what he learned from Financial Freedom 1 & 2, he and his wife have paid off their college loans and have been saving an average of $3,000-$5000 per month. (Only two shorts year ago, Zach was spending nearly all that he made!)

Zach's teaching style encourages people to share challenging stories, and then helps them to weave these parts of their pasts back into their lives. He's worked as a backcountry ranger in New Mexico, a marketing coordinator for a local bicycle helmet company, and as a ticket taker at the Portland Japanese Garden — all before joining tech. He lectures on garden history for a class at Lewis & Clark College each year. He enjoys urban bicycling, local history, and endless piles of books.